Welcome to Integrating
Thank you for visiting our website, we are a local North East based Charity established in 2000.  We offer fun and safe services to children & young adults with a range of disabilities and learning difficulties aged between 5 to 25 years.  We are currently in the process of seeking funding to develop our work with young adults up to the age of 30 years.
All our Service Users live in or are able to access the districts of Durham City and Chester-le-Street. We annually work with around 90 children & young people and deliver over 10,000 activity hours during both term time and school holidays.
We organise weekly activities which allow respite for parents/careers and a safe environment for our service users to socialise and learn or develop various skills in the local community.
---
To find out more please click here
WE NEED YOUR HELP
As a local charity we are so very grateful for all the wonderful people who have supported us over the years, we would not be able to do what we do without the help and fundraising efforts of so many wonderful people and organisations.
Like so many other UK charities we rely heavily on donations and grants from local communities, the general public, friends and family and local authorities.  Inorder to keep up with our demand we need to raise a large amount of money throughout the year to ensure that our activities are regularly available to our service users and believe us when we say every little counts.
If you would like to help support us or have ideas for fundraising please don't hesitate to get in touch.  If you would like to donate now please do so via our Just giving page linked below or contact us directly (contact details can be found on the website).

What difference do we make?
An independent evaluation of Integrating found that the organisation had helped young people to show significant progress in their behaviour, develop skills and had a positive impact on the whole family.  Parents saw the organisation as being committed to the young people and delivering a high quality and unique model of service.
Parent Testimonial: 
"Integrating has not just made a difference, it is the reason we are able to be a family.  The activities that my child does enables him to have a social life, friends, interests and something worth talking abut.  The experiences he gains in activities are so important to his mental health and wellbeing.  Not just to him but to the whole family, as we know he is having fun and not moping around the house miserable".
Latest News
WE ARE BACK!
We have started our Face to face sessions and boy did we come back with a BANG! We are visiting Scarborough's Alpamare, Flamingoland and many more, over 50 activities available across the 6 week period.
---
Fun with Food 
A great project continuing throughout 2021! Fun with food has helped families on free school meals access activities, develop their own skills in the kitchen and improve their knowledge of nutrition. We opened these activities up to anyone within the county not just our own members, So What are you waiting for?! get in touch at info@integrating.org.uk
Upcoming Events & News
Restart Documentation
Can we ask all of our members to complete our restart documentation as soon as possible please.  We have uploaded a link to the documentation required to be able to access face to face activities.  If you have any problems opening the documents, haven't received it or have any questions, please just let one of the team know or email info@integrating.org.uk.  Thank you.
---
Thank You
A huge thank you to everyone who has helped and supported us so far this year.
Lottery Community Fund for their very generous grant - Thank you
---
Thank you to the Bethel United Reform Church for donating £50 towards our activities.
---

Catherine Cookson Charitable Trust
 - Thank you for donating £100
---
The JH Burn charity Trust very kindly donated £100
---
Table top sale at the Masonic Hall - Thank you to two of our fabulous Trustees Sue and Kathryn Gaudie-Jones who raised £190 on a fantastic Tombola
---
Huge thanks to everyone who helped at our bag pack at Tesco Dragonville raising a massive £860
---
Chester Fest raised £291 in July - Sarah Warwick and Katie Skillett
---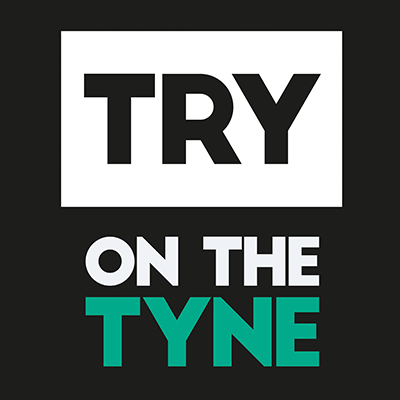 Try on the Tyne 5km
- Well done
Elise Hardy
 and thank you for running in aid of Integrating
---
GUNG-HO! - Thank you to Chloe Heslington, Kait Adamson, Aimee Allinson, Hannah Saunders, Olivia Berryman, Kitty Horan and Kieron Thompson for taking part in the inflatable obstacle course and raising money for us. 
---
Fun Day - A MASSIVE thank you to Tanya Weldon and Kathryn Clark and everyone who volunteered, donated prizes and visited our family fun day.  We raised an incredible £2,400.  Special thank you so Sarah Warwick who organised the incredible raffle and prizes.
---
Karen Murphy completed the Great North Run in September raising over £400, huge congratulations and thank you very much.
---
Thank you to the Ballinger Charitable Trust who have helped fund our Saturday activities for the next three years.
We hold multiple activities on Saturdays including trips to the cinema, swimming, pub lunches and this fantastic support from the Ballinger Trust will help towards ensuring these activities continue.
---
Our Coffee Morning was held on Saturday 1st June at St Mary and St Cuthberts Parish Centre in Chester le street.  A huge thank you to Alison Taylor Laverick, Dyl Laverick, Sarah Warwick, Evelyn Elizabeth Calvert and Beverley Barrass and to everyone who donated cakes and biscuits, you helped raise £417.
---
Ben Taylor completed the Edinburgh Marathon for us in May and raised a MASSIVE £500.
---
Digital Creative Hub - Very generously offered their amazing creative skills and time to create our brand new logo which we all love.  Thank you so much Poppy.